So much to do...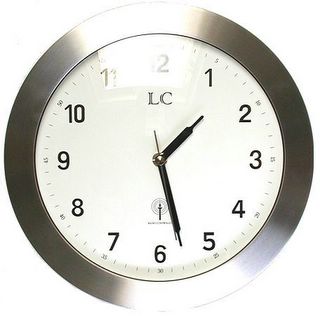 Yet so little time...

I had to take a minute out and just stop and gather myself back up for a moment. It seems, with this last week of classes before the Spring semester is over, that everything has fallen on my lap at once. I have so much to do, yet I never seem to have the time to do it.
Ironically, much of the stress is from my own doing. I make so much for myself to do. I mean I'm studying three languages for christ's sake. This shouldn't be stressful, it should be fun. Yet it has been a little, because I feel, particularly with Italian, that I'm racing against the clock to learn as much as possible, and to fit as much in my head as I can within the next month before I leave for Italy. Normally I go at a fun and leisurely pace. When I come back I can resume the leisurely pace, I tell myself.
I've been disappointed that I haven't had enough time so as to continue advancing in German, though I've at least reviewed regularly so that while I'm stationary, I'm not rolling backwards.
So it's kind of like a dual between Italian and French at the moment. I just need to remind myself that once the semester is over, and before I start Summer semester in July, I have two months to actually learn quite a bit in advance. So, with that in mind, it eases the pressure.
Actually, on top of all this I have two finish my application for a scholarship. Especially if I get into Georgetown, procuring as much outside financial aid as possible is a huge obligation. So I can't not apply for an opportunity staring me right in the face. This is for the National Italian American Foundation's scholarships, they give out a lot, actually. I didn't win last year (but in a nice side effect because I did apply and get on their lists, that's how I found out about their scholarship for their Italy program, which I was fortunate enough to be chosen for)
So I have to write two essays for that now too.
I guess what I'm going to have to do is take off now tomorrow. It serves little to no purpose for me to make the commute down to Tampa to sit in a class where I won't learn anything anyway. The only reason I go anymore has been French and the gym. And I can miss shoulder and traps day this week if it means spending one day to actually get everything done and get AHEAD of the game.
Thank God this is the last week, because it really has annoyed me that I have to go, sit in classes where I don't learn anything pertinent at all, when I can spend the time learning things on my own that interest me and are of use to me.
So yes, that means today (when I wake up in oh, seven hours) I get to start work on a French composition, 25 pages of mon cahier d'exercices, two essays for the scholarship, squeezing in like an hour and a half of Italian as well, and perhaps getting French vocabulary and German review in too.
And that's on top of making time to just enjoy myself for at least an hour tomorrow, so my mind doesn't implode.
I sometimes wish I could just press a button and stop the progress of time for a while while I catch up with everything... Like in that movie, what was its name... Timestoppers or something (no, I didn't see it)
En moment je vais me couche... Je suis très fatigué...